Description
DFWBK2841OZ ounce of DFWB-K28-41 Clear Blue Fluorescent Dye
Product Description:
DFWB-K28-41 Clear Blue Fluorescent Water Based Dye in liquid form. Is an all-temperature florescent clear blue dye that is recommended for cotton and other cellulosic fibers. Is a suitable for both anionic and nonionic conventional heavy-duty laundry detergent powders. Has moderate water solubility and can be incorporated into many liquid detergents..
Technical Information:
| | |
| --- | --- |
| Appearance: | Clear Amber Liquid |
| Ionic Nature: | Anionic |
| Specific Gravity : | 1.02 g/ml |
| Peak Absorption: | 355 nm |
How to Use:
How Fluorescent Dye Tracing Products Work: The "visual" aspect of our dye products refers to normal reflection of light as color. The "fluorescent" aspect refers to special properties of some chemicals to absorb certain wavelengths and then emit, rather than reflect, light in response.
| | |
| --- | --- |
| Heavy-Duty Laundry Detergents : | 0.5% to 2.0% |
| Peroxygen Bleaches: | 0.5% to 1.5% |
Should only be used with conventional perborate bleaches. If greater bleach stability is required, use our DFWB-K351-50 fluorescent dye.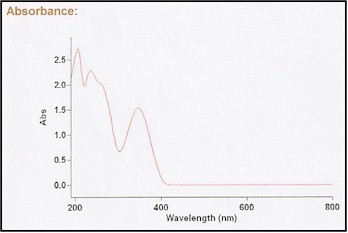 Benefits of Risk Reactor Inc's Clear Blue OB Water Based UV Tracer:
High strength formulations for medium to large scale visual and fluorometric studies!

Most appropriate fluorescent products for quantitative analysis!

It is clear when diluted preventing stains and other unwanted marks!

Can be detected using one of our (portable battery operated ones available) black lights at significantly lower levels such as in the range of 10 ppb in ideal conditions!

Fluoresces under long wave black light!

Cleans up with water!

Highly concentrated saving you money!

Safe and non-toxic!
View All
Close
Warranty Information
This unit is warranted to be free from material and workmanship defects for a period of thirty (30) days from the date of original purchase. Supplier's limit of liability under this warranty is to repair or replace the product at Supplier's option. Consequential costs such as, but not limited to, loss of use, loss of time or freight charges are not covered. Any product that has been abused, altered, tampered or incorrectly operated is not covered. Product finish is excluded from this warranty. No other warranties are expressed or implied. We reserve the right to make changes in design, materials and specifications without prior notice.
View All
Close